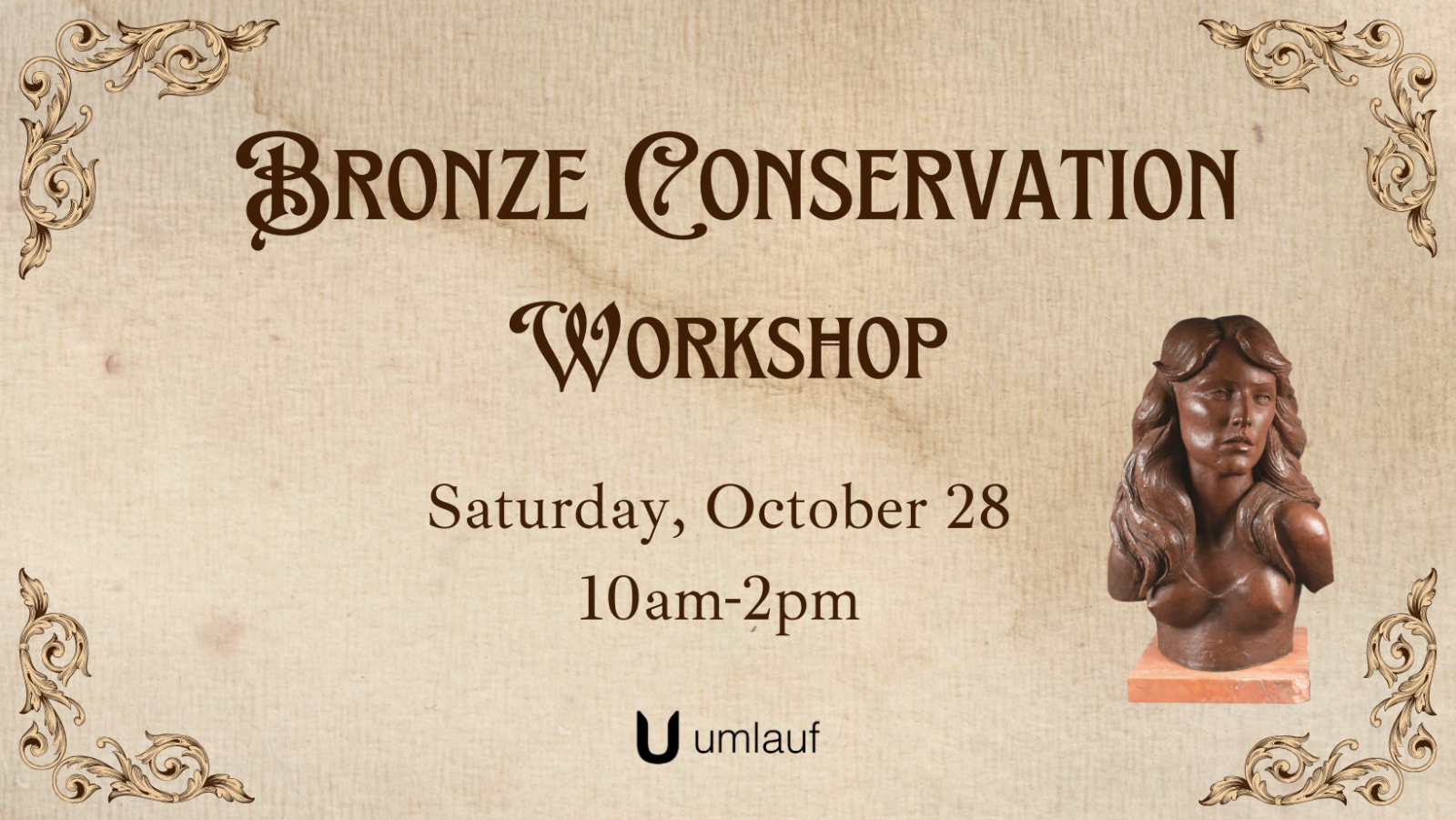 The UMLAUF Bronze Conservation Workshop provides art enthusiasts with the practical skills and knowledge to better understand bronze sculptures.
Conservator Meaghan Perry will discuss the history of bronze, provide a hands-on demonstration of washing and waxing, and share conservation tales.
Afterwards, we will spend an hour learning to wash and wax Umlauf bronzes throughout the Garden. Lunch provided. This event is free & open to the public.